We produce for you the best quality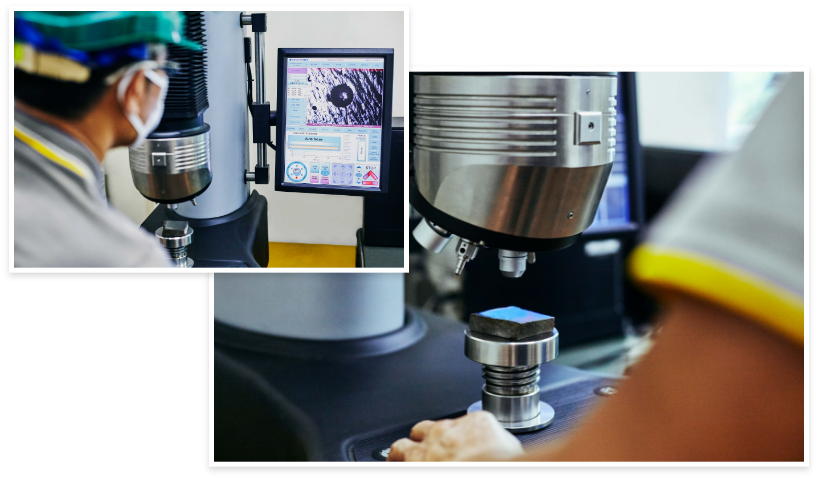 Inspection
Beside spectrometer, other testers are adequately provided to assure the quality standard.
There are Hardness tester, Ultra sonic tester, and Universal strength tester.
Inspection section also owns two laboratories, Microstructure and Chemical laboratories.
Quality Control
Quality assurance teams carry out inspection from incoming charge material to check defects and specifications upon arrival to work in progress and finished product to ensure conformity to standard is always met.