We produce for you the best quality
Design
The design department is fully equipped with computerized tools and outstanding engineers not only to facilitate our production more precisely and timely but also provide service to our clients in case they may require.
We redraw customer copy to our format for filing and reserve copy for customer upon request.
The redraw version will be electronically sent to customer for approval before first production and this is exclusively for UCC's clients.


Foundry
Maximum as cast weight is 6,000 Kgs. We melt wide range of iron grades, ductile, clear chill, indefinite chill.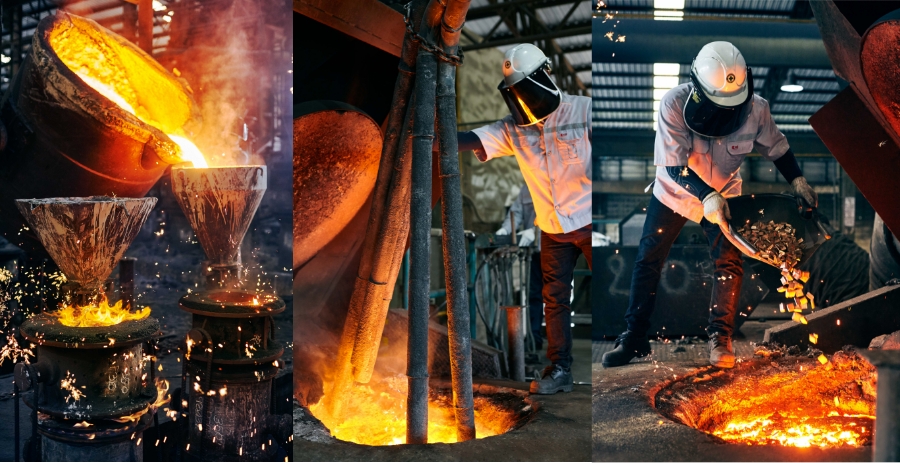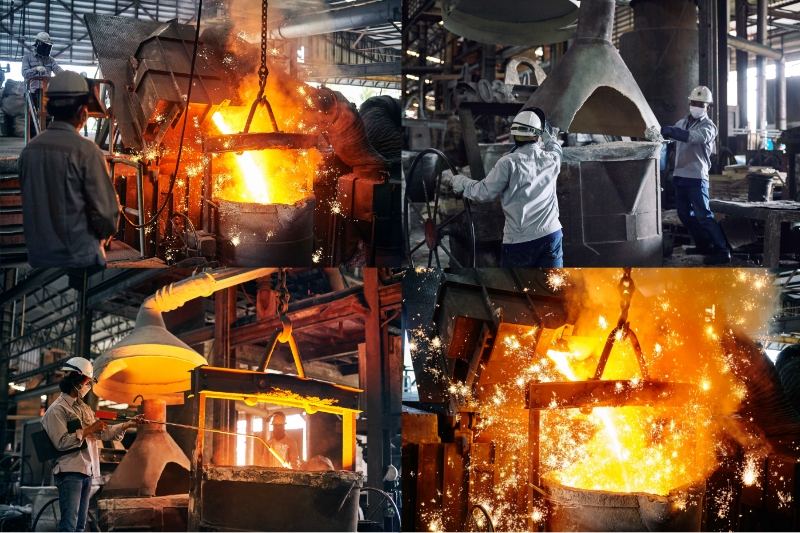 Spectrometre
Melting inspection is achieved by chemical composition testing machine, spectrometre.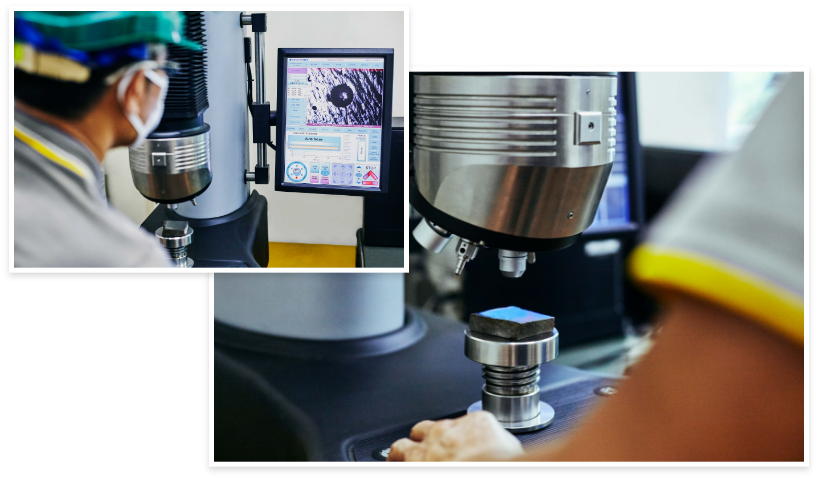 Inspection
Beside spectrometer, other testers are adequately provided to assure the quality standard.
There are Hardness tester, Ultra sonic tester, and Universal strength tester.
Inspection section also owns two laboratories, Microstructure and Chemical laboratories.
Quality Control
Quality assurance teams carry out inspection from incoming charge material to check defects and specifications upon arrival to work in progress and finished product to ensure conformity to standard is always met.
Machining
We machine roll in accordance with customer requirement.
Normally our machining service are nearly finish and complete finish of roll surface. We leave pass grooving for customer own machining.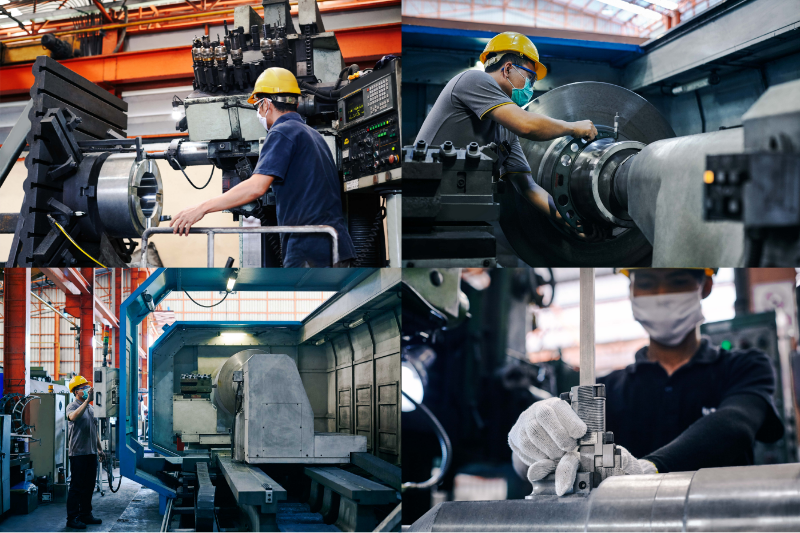 We also provide knowledge of insert selection for your in-house dressing and we are capable of supplying insert in case market availability in your factory location is not well supported. It is also big cost saving when you can fit an application with the right grade of insert.